Educational Programs
The BrachyAcademy offers three basic types of educational program: Clinical Workshops, Observational Visits and On-site Visits by Consultants.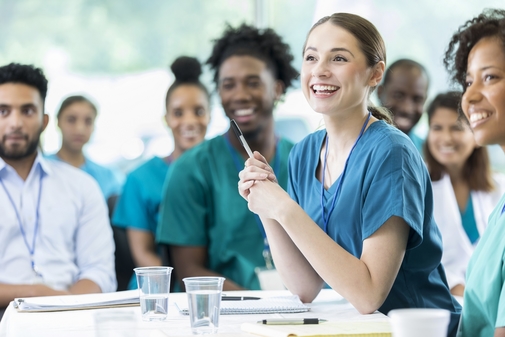 A Clinical Workshop is designed to host international healthcare professional teams from multiple hospitals. A Clinical Workshop is organized at a hospital with state of the art facilities for brachytherapy treatment (an Educational Center). The hospital's brachytherapy specialists provide peer-to-peer training during a one or two-day program designed for a multidisciplinary audience. The workshops are held for small groups of 10 to 20 participants, and maximize the opportunity for interaction and discussion. The program covers scientific updates, clinical workflows and practical aspects of implementation, and provides hands-on exercises for the participants. The centerpiece of the program is usually a live case in the operating theatre.
Clinical Workshops Calendar
Observational Visits
An Observational Visit is organized for individuals or small groups from one hospital to familiarize them with the workflow and implementation of brachytherapy in a fully equipped hospital (Educational Center). Trainees can observe the daily practice in the brachytherapy department and interact in person with the experts working there. An Observational Visit typically takes a few days.
Contact us
On-Site Consultant Training
An On-site Consultant Training is organized at hospitals that are starting with brachytherapy or broadening their brachytherapy to new indications. These hospitals typically are looking to receive on-site practical and/or clinical support. On-site Consultant Trainings are very well suited when for example a certain treatment will be performed for the first time at the hospital. The consultant is a certified radiation oncologist or physicist who is a recognized expert in (a specific type of) brachytherapy.
Contact us
Clinical Workshops Calendar
Loading Map....